Ripple Street Launches New Mobile App Out of Beta
White Plains, N.Y., April 18, 2023
Ripple Street, the leading consumer product discovery platform, today announced a brand-new mobile app that makes it easier for registered community members to apply and participate in product trial opportunities with top brands across various categories.
The Ripple Street Activities app is now available for free download via the Apple App Store or Google Play.
The app offers a new easy-to-use and more personalized experience for Ripple Street's community members—500,000+ on-the-go brand fans who love to try new products with their friends and family in the comfort of their homes. In exchange for receiving products for free, community members complete various activities throughout their 7-10 week engagement for each brand opportunity. Activities may include heading over to a local retail store to take a selfie and/or purchase the product, taking group photos/videos of their brand-centered house parties, writing product reviews, or sharing social posts.
"We have an incredible community of shoppers who love discovering brands and their products, and clearly want to support brand marketers' efforts to stand out from the crowd," said Mike Leo, Ripple Street's CEO. "Our number one goal was to make it easier for our community members to complete their activities and share their experiences on social—in doing so, we're empowering them to become even better brand advocates whom our clients love to see."
Key features at launch include:
List of Activity To-Do's

: Users can track and complete Ripple Street event activities wherever they are, directly from their phone or tablet

Social Media Integrations

: Directly links to Instagram, Twitter, and Facebook profiles for seamless social posting

Store Finder

: Users can quickly find the closest stores to complete activities, using their preferred map app
Upcoming features:
Ripple Street Cred

: In beta, gives greater insight into how actions affect your Ripple Street standing

Ripple Street Wallet

: Future capabilities will include payback opportunities

Event Recommendations

: Based on historical preferences and areas of interest

App Notifications

: Users will receive customized event updates by turning on push notifications
About Ripple Street
Ripple Street is a consumer product discovery platform that connects brands with their next best fans. Passionate consumers join our community and apply to experience new products with their friends and family in the comfort of their homes. Brand Managers and Shopper Marketers from top companies such as Mondelez International, Anheuser-Busch, and General Mills partner with us to create unique consumer engagement journeys at scale. View our case studies here to learn how Ripple Street's programs drive brand awareness, trips to retail and e-commerce, product trials, social content, product reviews, and sales. For more information, visit https://about.ripplestreet.com/.
Contact:
Download the Ripple Street Activities mobile app with this QR code.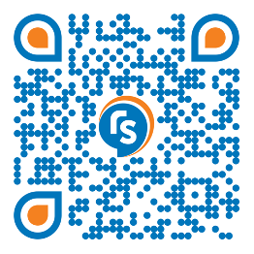 Users quickly see outstanding and completed activities by each event.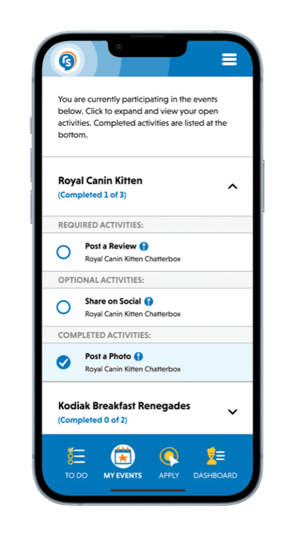 Users easily share their best photos.